Lola and Natalya – Two Girls Share a Full Human Toilet with BratPrincess [Windows Media]
Tags:
BratPrincess
scatting domination
femdom scat
shitting
toilet slavery
defecation
scat swallow
shitting porn
poop smear
scat porn
FullHD
2019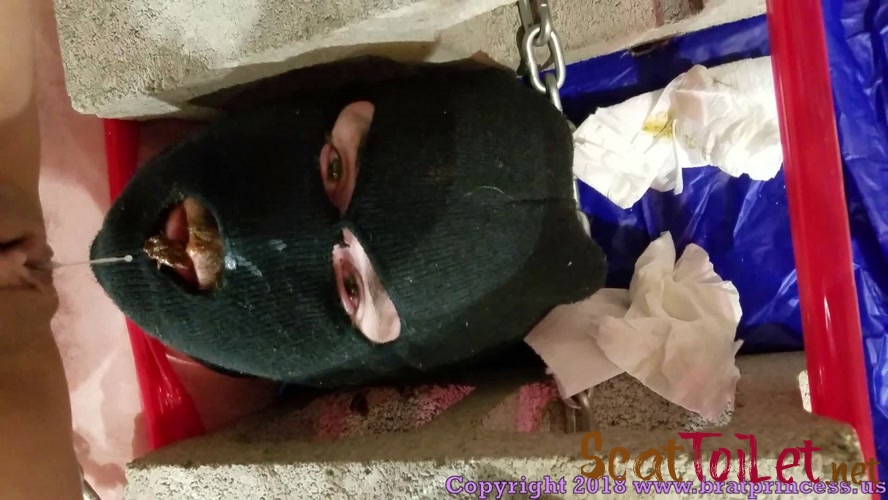 1080 HD Lola and Natalya – Two Girls Share a Full Human Toilet (Be Nice) (Full Version)
Lola is upset with her toilet. She's heard him throwing up in secret. It isn't keeping Her down. She doesn't like the thought of Her sacrament coming back up. Today, She wants it to take it all in and keep it in. Lola's got an added surprise. Natalya will be using the slave as Her full human toilet as well. Now the toilet will have to keep down not one, but two girls' solids and liquids. First, the girls take turns peeing straight down the slave's throat. This is part is shown from two different camera angles, front and back. Lola fiddles with the slave's tiny locked up penis while Natalya funnels pee straight down its throat. Then, Natalya shits in the slave's mouth. Lola shits in the slave's mouth after Natalya. This part has two angles, front and top. Lola gets very turned on using the human toilet with Natalya. She makes the slave swallow Her copulance. The slave is very resistant to eating the copulance. He seems terrified by it. Lola wonders if he is disgusted by the fluid itself, or terrified that She is clearly a sexual sadist. She makes it suck Her sexual fluid from Her gloved fingers, then shits in its mouth some more. Lola is wearing a bracelet that reads 'Be Nice.' 'Be Nice,' is a message to the slave, to remind it to 'be nice' about fully accommodating the girls' toilet needs. She fucks the slave's mouth with her shit covered glove and reminds it that this all started because it has a small penis. The girls take turns spitting into the slave's mouth. They make the slave say, "I love you" to them. Then, the girls head outside for a chicken BBQ in progress in the backyard. The slave must stay chained in the cold basement, alone, while the girls enjoy the BBQ. When they need to use the bathroom, they will return to the basement to use the slave's mouth. (26:41 long)
Note: The complete version of this clip had to be edited down a bit to make the file size more manageable. In the complete version, I have cut the prologue that sets up the scene and also one angle of Lola's pee. If you are really into the pee, the pee only version has both angles of Lola's pee section.
00:27:38 | 2.05 GB | Windows Media | FullHD
Dear visitor, you went to the site as unregistered user.
We encourage you to
register
or enter the site under your name.