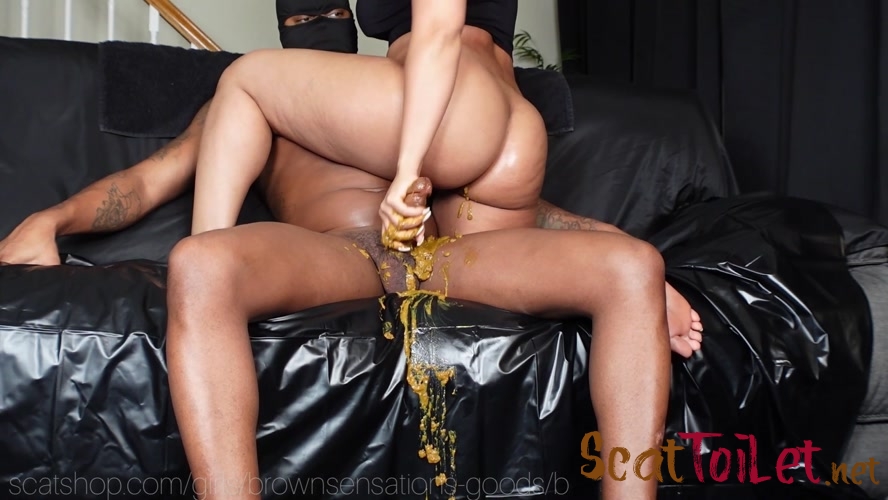 Bouncing on his dick while it's in my ass sitting on the couch. Started to feel that first hard piece of my load when i hold it for a couple of days to produce a big pile of shit. I lift of his dick and push out a thick turd that made me feel constipated trying to get it all out. Soon as that turd came out, moments late the rest was ready to make an appearance. I hover over his dick and with very pushing my soft served shit makes a splattering mess on his dick and ball. I scoop some up to coat his dick in it to make for excellent lube for pounding my dirty ass. I get back on too and ride his dirty dick like a good wife supposed to do. Then he bends me over spreading my dirty ass and continue to fuck the shit out of me until he blows that hot load all over me.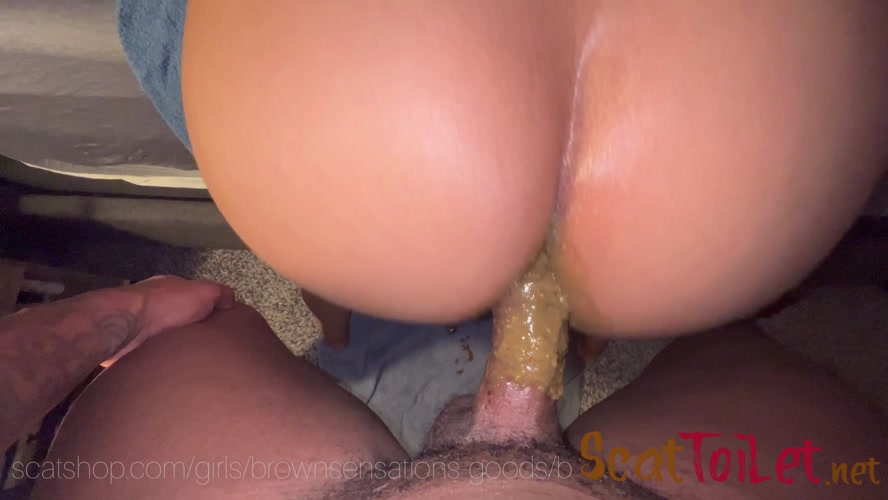 If you want to taste some of my delicious shit on Valentine's Day chocolates, place your order now while supplies last. In this video i show you how i prepare the chocolate smoother in my tasty shit, with all the instructions in the video. Also a bonus dirty anal fucking at the end of the video all for a low price.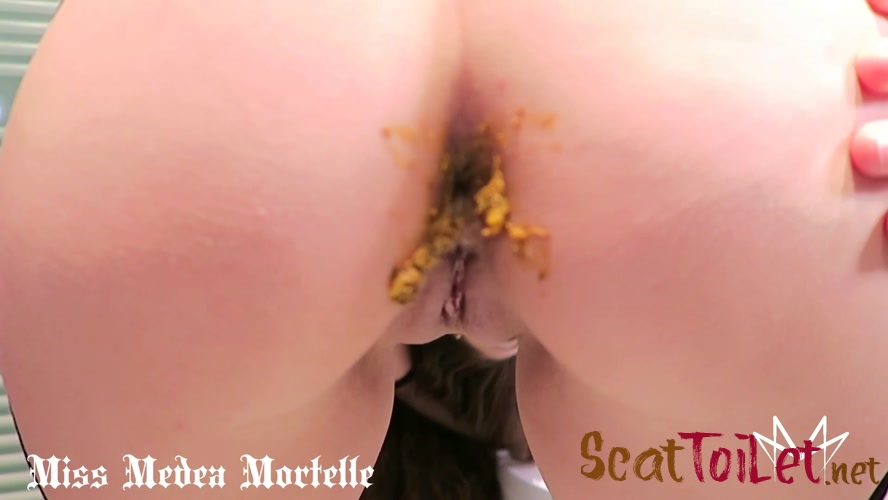 Do you need humiliation?
Do you need dominance?
Do you need it dirty and filthy?
Then this is the right video for you.
After I dumped a huge shit into the toilet I put my dirty ass directly on your face (the camera) & dominate you with my shitty asshole. I oblige you to inhale the scent of my caviar smeared anus, while humiliating and degrading you.
Then we change position. I kneel in front of you on the toilet bowl and you must complete the first stage of your toilet training. I tell you: "Be a good shit licker and clean my asshole!
Finally, I facesit you with my dirty butthole and tell you when to jerk and when hold your breath. You will have to endure this filthy breath control until I allow you to cum!
Clip Language is German.
Du brauchst Erniedrigung?
Du brauchst Dominanz?
Du brauchst es dreckig und versaut?
Dann ist dies das richtige Video für dich.
Nachdem ich groß auf Toilette war setze ich mich direkt mit meinem Arsch auf dein Gesicht (die Kamera) und dominiere dich mit meinem dreckigen Arschloch. Ich befehle dir den Duft meiner mit Kaviar beschmierten Rosette einzuatmen, während ich dich erniedrige und zur Sau mache.
Dann wechseln wir die Position. Ich knie vor dir auf der Kloschüssel und du musst die erste Stufe deiner Erziehung zum Toilettensklaven absolvieren. Jetzt heißt es: Sei ein guter Scheißelutscher und leck mir das Arschloch sauber!
Zum Schluß setzte ich mich mit meinem Poloch direkt auf dich drauf und sage an, wann du zu wichsen hast und wann du die Luft anhalten must. Diese versaute Atemkontrolle hast du solange auszuhalten, bis ich dir befehle zu spritzen!