Stop #324 – Public Mall Dressing Rooms Pee and Masturbation Fun with CandieCane [MPEG-4]
Tags:
Pee
CandieCane
FullHD
2019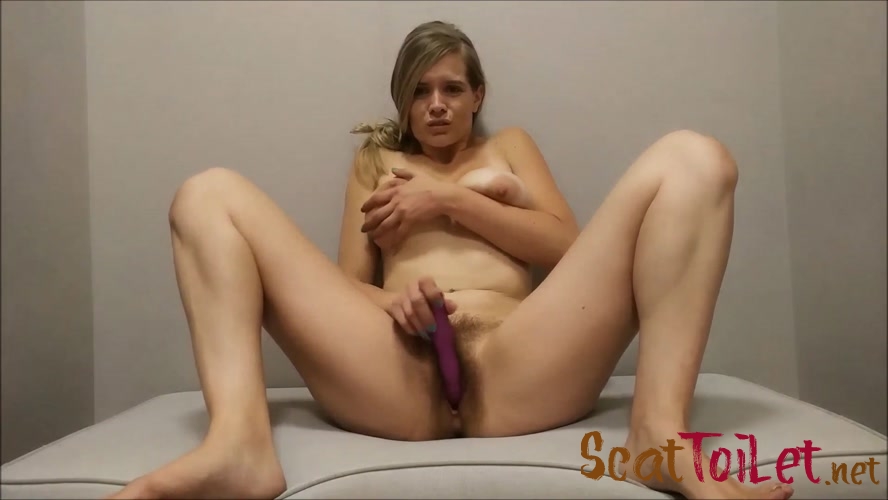 The video begins with me walking into the public mall. I came in prepared, wearing a sun dress with nothing underneath, and a vibrating dildo in my bag! We walk through a public department store as I try to find my first stop! I end up in that department stores dressing room! I walk passed a public mirror and flash you a boob, before heading back to the dressing room! I wave to you and begin by flashing my breasts.. The video quickly fades into NAKED CANDIE! And OMG she is holding a long purple vibrator! Hahahah! You can hear the vibrator as I lick and suck it! I reach up and put my leg up, so you can see my sweet little ass in thie mirror behind me while I fuck my sweet pussy! I give you a nervous face as you hear someone walk by and shut a door LOL! There is someone in a dressing room right next to us! But fuck it, let's keep going! I put my leg up, going back to pounding my pussy! I get nervous and make little faces when the other person in the dressing area is making noises LOL! But it all turns me on more! I imagine what it would be like to be caught, knowing they can't see me, or if they have no idea what is going on next door. The naughty thoughts keep running through my head as I turn around and begin fucking myself from behind. My tits are left dangling in your face! And as soon as our 'neighbor' opens their door to leave I cum so hard! Legs shaking, eyes rolling! After I finish I get nervous and start covering my giggles LOL! Then I use my tongue to clean off my toy, then wipe it on a shirt that I brought into the dressing room with me LOL! I put my fingers inside me, then pulll them out to show you just how creamy I am already! Again I have to wipe my creamy fingers somewhere.. on their shirts.. LOL! Then I bring your face up close and let you see and hear my wet pussy! It begins leaking white cream from cumming! OF course I lick my fingers clean afterwards! Then I get a rush that I have to pee. right now, can't wait! So I put the camera on the floor and show you there isn't anyone else in the dressing room with us currently.. Then I pull up my dress, and spray my yellow pee all over the carpet of the dressing room! I let you watch up close the last drops as they drip out while I squeeze my pussy. Then I show you the mess I made LOL! I look once more to see if anyone has come in and don't see any legs.. So I sit on the floor and use it to wipe my hairy bush dry LOL! I give you a close up of my freshly dried bush before getting up! Then I flash you in the mirror! Then I pull up my skirt and flash you the bushhiee! Can't forget the bushhieee! I flash you a smile and then we head out of this dressing room together.. We start walking through the store, looking for an exit into the mall. I hear noise and know we are heading the right way. The video fades and we are now walking into the second store! This is a smaller store, more fancy, and popular. I slowly walk around grabbing a few items before heading to the dressing rooms ! Lucky there wasn't an attendant haha! Their dressing room doors are just hanging cloths, which worried me a bit! I look at you in the mirror and realize my nipple was hanging out! I wonder if that was hanging out the entire time?? LOL! The video fades as you find me in the same place, but wearing clothing from the store haha! I slowly pull it off and grab my toy I put my leg up, with my tight ass in your face, and slide my vibrating toy in and out of my pussy! OH SHIT! All the sudden someone goes into the dressing room right next to me! Can she hear my vibe?? Fuck it! I lead back facing you, and continue to play! You can hear people moving about somewhere outside of my dressing room LOL! The more nervous I get, the better it feels!! I starto cum and moan quite loudly LOL! Then I quickly cover my mouth as other people start talking! I hope they didn't hear me LOL! I bring your face close to see my soaked, cummy pussy! Sticky fingers! Then I lick them clean! The video fades as I slowly walk out of the dressing room.. I always fear that someone knows as I am walking out of the store.. Thinking in their head, "What is wrong with the perv girl??" hahah! Then video then fades to me walking into the next location, a department store! You can hear the lull of the mall in the background. I get on an escalator and realize that anyone under me can probably see I am lacking panties! We walk into the female clothing department and the video fades to me, naked in their dressing room! I sit down on this lovely little rest area and pull out my vibe! I put my legs up and begin rubbing my hairy pussy. I whisper shhhh and hope my vibe will be quiet enough! It is so loud you can hear it from across the room LOL! I start fucking my tight pussy with the vibrator, enjoying every minute of this! I was on a public cum high! I continue slowly playing with my soaked pussy while grabbing and squeezing my huge tits. I lean back and change positions, now lying on my side with my leg up.. I start pounding myself a little harder as I start squeezing my breast (something I do when I am really feeling good, about to cum)! Slowly my entire boy begins to shake, as I slowly fall forward, cumming so hard! My entire body clenches up! That was nice! For some reason I felt like someone was out there watching or listening to me! Oh well! I bend over, with my pussy and asshole in your face, with a view of my its dangling, while I play with my pussy! I slide my fingers in my pussy and show you how wet I am! Then I show you the cum all over my toy, as I begin to wipe it all over the clothing in the room LOL! Then I wipe my soaked pussy on their bench haha! I show you how wet my pussy is, by moving my fingers around inside. It sloshes so loud! Ok time to put my dress back on! I grab a shirt and dry my pussy off once more, as I don't want to be dripping down my legs with no panties LOL! I hope no one saw us! We start walking towards the store exit! Do you think I will make it out ? Safe and jail free?
00:45:38 | 1022 MB | MPEG-4 | FullHD
Dear visitor, you went to the site as unregistered user.
We encourage you to
register
or enter the site under your name.