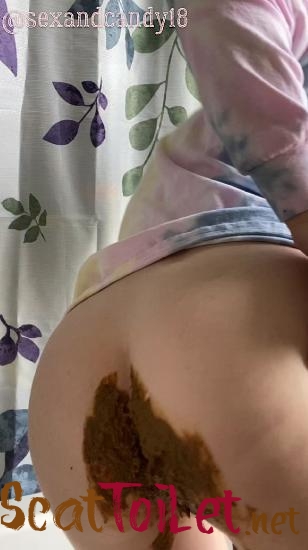 Hey guys! Here is me trying out diapers for the very first time. It was such a good warm experience I had to share it! A full bladder and bottom leads to a full diaper and some leakage! Lots of tasting too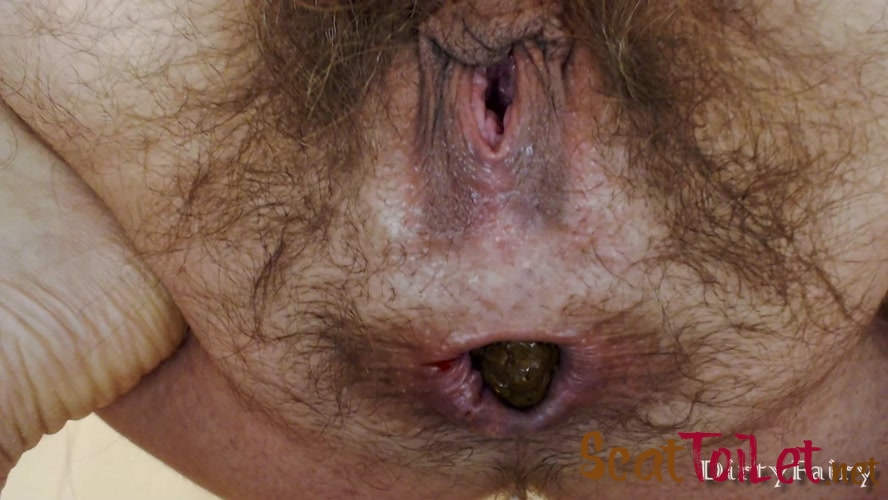 I had to shit all day. I could FEEL it inside me, stuck in there. Finally after grocery shopping I knew it was finally ready, and I hoped I could make it home so I could get it on camera. Little did I expect, it did NOT want to come out EASY! First I squat over the toilet in reverse so you can see my pussy in full view as I try to squeeze out the big hard dry shit. I force it and it stretches my asshole so wide it cracks and bleeds as a few pieces fall out. I get some coconut oil to try to help it out but I quickly realize the bulk of it will not budge without my fingers pulling it out piece by piece. I pull some out, but decide to turn around and get the rest out. My fingers get covered in shit, as does my hairy ass, everywhere. I talk dirty to you the whole time convincing you to help me eat my big shit out of my ass, clean my hairy and bloody ass with your tongue, and be a good little toilet slave for me. I help you wash it down with a little piss too. I show you the damage in the bottom of the toilet as it flushes down the drain, or rather, down your throat. You're such a good toilet.
You'll see some undigested millet seeds from the seed bread I've been eating in this shit! Otherwise this shit was made with breakfast sausage, eggs, seed toast & raspberry jam for breakfast, spaghetti & chicken nuggets for lunch, and chicken breast, green beans, and a baked potato for dinner, all in one huge bloody shit! Enjoy!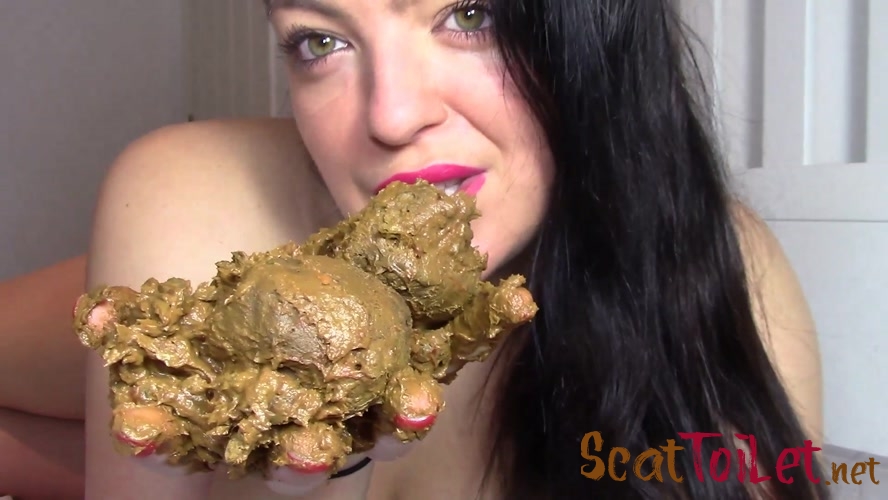 Youve always wanted to taste my shit… well now you can.
I want you to start your journey into being my toilet slave….
Ive been cooking you a treat up inside me and i want you to watch as i bend over and push the load right out…
I show you it mizture of hard logs and soft.
I want you smearing your cock with the soft shit and holding a small piece of my shit inside your mouth while you stroke…..
Feel my shit melt inside your mouth, stroke harder now i want you to swallow as you cum hard…
Every day i want you to do this but adding more shit each time till the whole load is gone.
If you do it… You will become Evas Toilet Slave
#toiletslavery #log #scatjoi #evamarie88