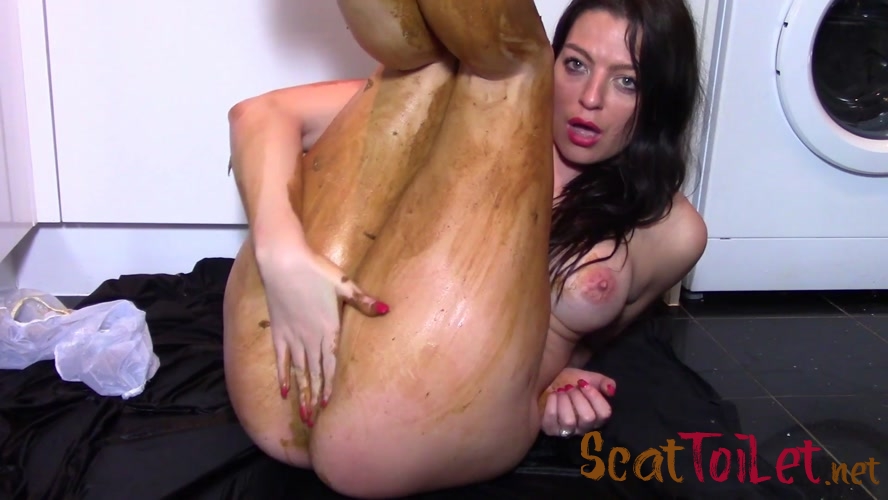 Watch me in my gym wear strip off revealing plastic panties i pee into them then empting all over my floor…
now im going to try something different from the moment i start shitting, smearing and cumming im not going to make a sound till i have that orgasm… READY!
I bend over and push our a load into my plastic panties i grunt and heavy breathe as i squeeze it out… i then rub my buldge and slide off and smear all over that body of mine before bringing myself to an incredible orgasm..
Remaining silent felt like i was on my own and was really amazing and intense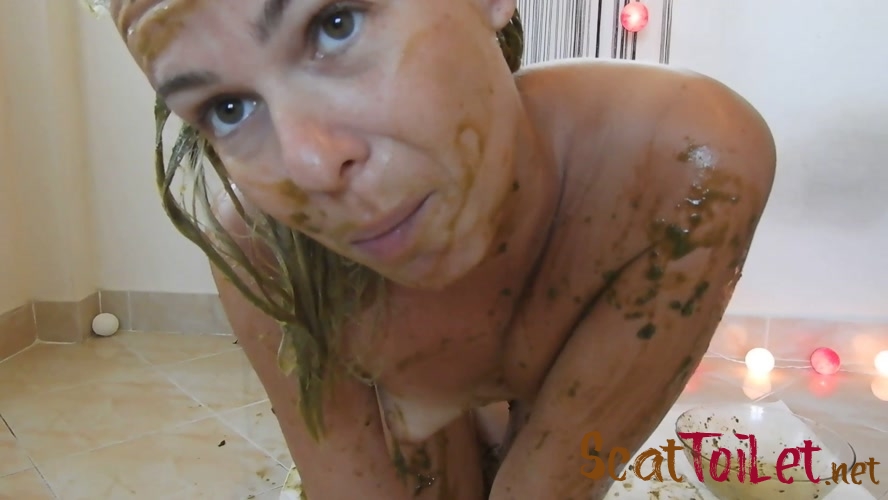 I wear only a white blouse and thong on. Today I'll do some a special things for you. But I wouldn't like to tell about yet. I know you're excited just as like me but be sure I'll very dirty to the end just as like a good scat princess. I start with show off my thong ass. Is that a turn on for you? Hm… wait what I show you then. Thong is already dirty from a little shit. Sexy isn't it? Good. I take off the blouse and show off 3 things. White rubber gloves, a clear bowl and a glass of orange juice.I going to put on the gloves and having the orange juice. So now you got it why I need some yellow color? If still not I help you baby. I want to fill up this clear glass bowl with my vomit, spit , pee and shit. Sounds nasty but the final results would be great. Go ahead. I make myself vomit many times, gagging and spit a lot. Vomit just make messy the floor as well. Then I pee into and shitting backward. Big and creamy poo. Hm… what a colorful bowl I got. I mix it til get paste from and now it's coming the surprise. I smear this delicious paste all over on body. From hair to toes. First upper body, butt, legs, feet then hair and face. So now I truly dirty. I tease you a lot during smear and talking sexy to you. At the end I give yo cum countdown because I guess you really wanna shoot my dirty body with your loads. Am I right? Wherever you want it naughty boy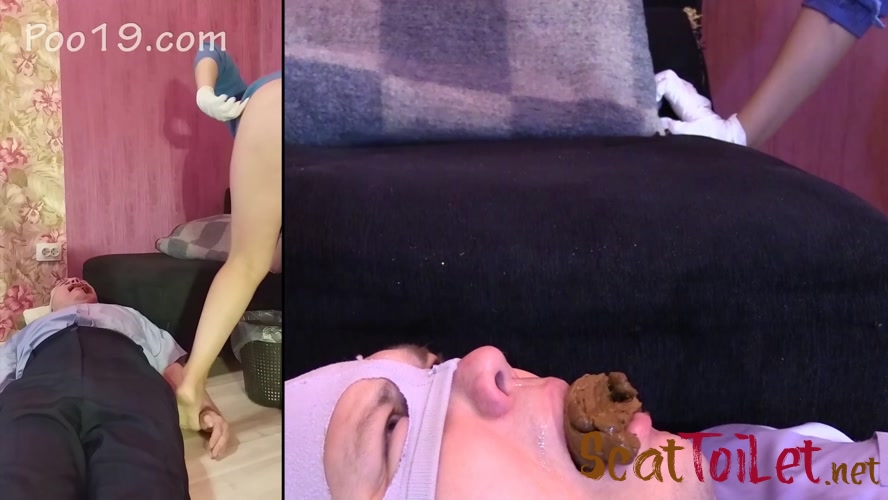 Amina and Kristina bombed my mouth! Close-up. I have to entertain my Mistresses in different ways. The fantasies of girls are very diverse. Usually, I play the role of a doggie for them. But this time they called me "Batman", because my mask looks like the mask of a famous movie hero. The girls decided to play the game "The humiliation of Batman", which turned out to be quite cruel. Mrs Christina, Amina and Karina took turns beating me with a belt, slapping me on cheeks and kicking in the balls. Mistress Amina stuck her sanitary pad on my forehead. I was kneeling and sniffing the girls' asses. The last stage of humiliation was the performance of the toilet for girls. "Batman" had to eat huge piles of shit from Mrs Amina and Christina, and eat Karina's vaginal discharge.