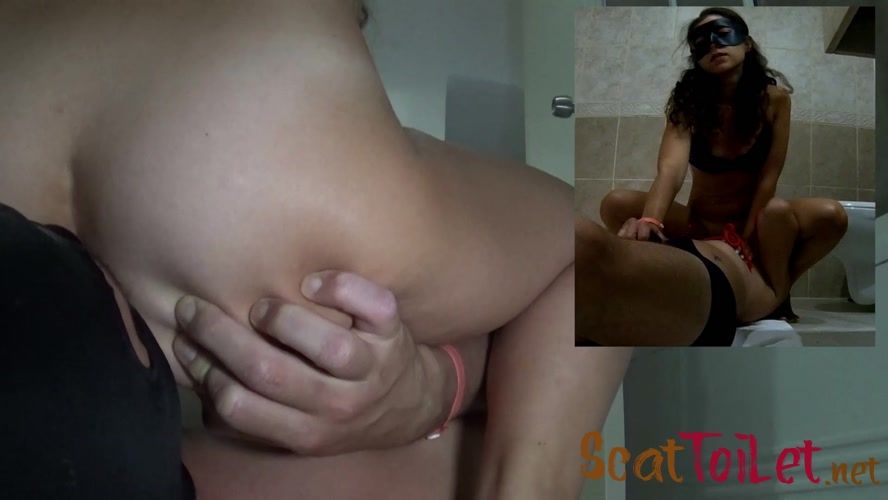 My slave is cleaning the bathroom as usual, when I decided to use the toilet. I told him to put his head under my feet so I can use the toilet more comfortable. When I piss, I saw that there is no toilet paper!!! Huge mistake from his side. Now he will suffer a lot and he will lick my pussy clean. Oh, wait I have to shit too and guess who will clean my shitty ass… He will clean me up with his tongue! Of course, he won't do this with pleaser… but I love to force him brutally. I will smack his balls and he will beg me to clean my ass!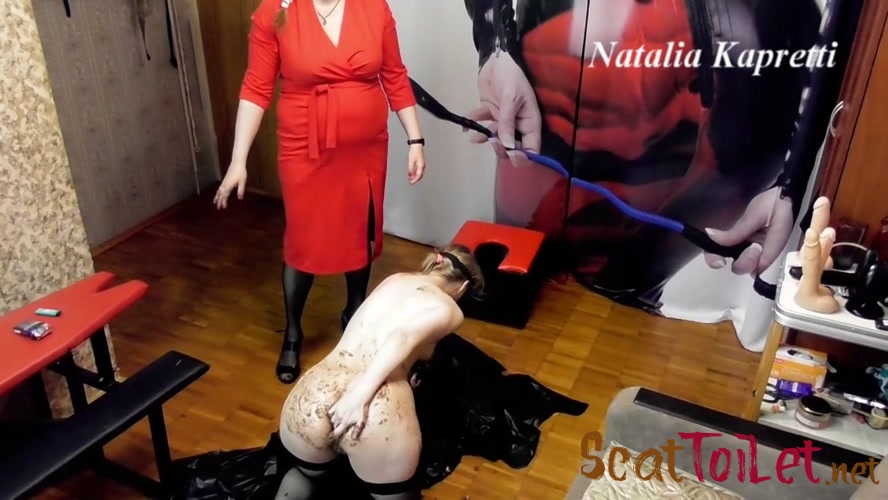 My slave girl is always there. Looking at this nonentity I gladly lit a cigarette. I despise her, this nothing, for her submissiveness and willingness eating my shit. I shit in her filthy slop mouth, stubbed my cigarette out on her. Lie still pig, eat, enjoy the taste of my shit, masturbate, excite yourself. You're in my shit, I'll give kick you in the ass and kick you out like. Go home, I won't need you again today.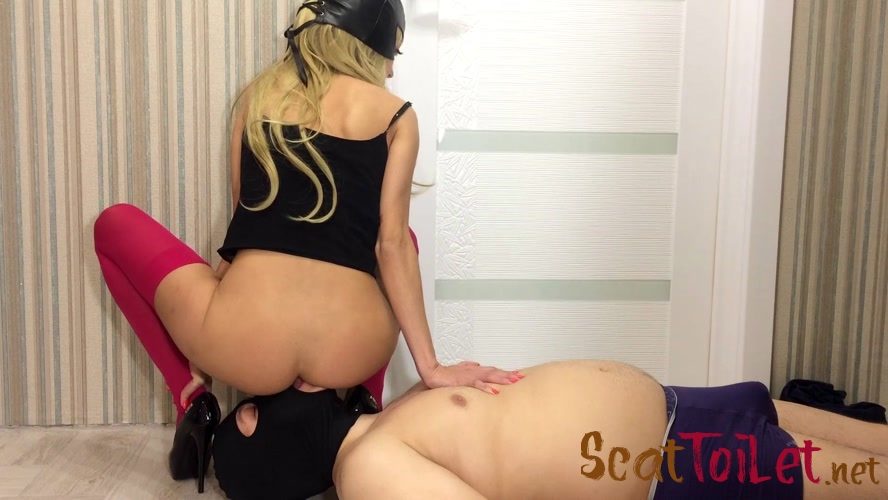 A big load of shit for the slave right in the mouth. That's how I love it. And if he is not fast enough, he won't get enjoy next time. My toilet slave is lying on the floor. In the beginning my slave has to lick my feet and than I am shitting a big load directly into his open mouth. I sit on the face of my slave und he must lick my pussy and my ass. Then I shit a huge load directly into his mouth and he has to swallow it. Finally he has to eat my shit. He is struggling with all the shit in his mouth, but he comes due to this wonderful smell and feeling.