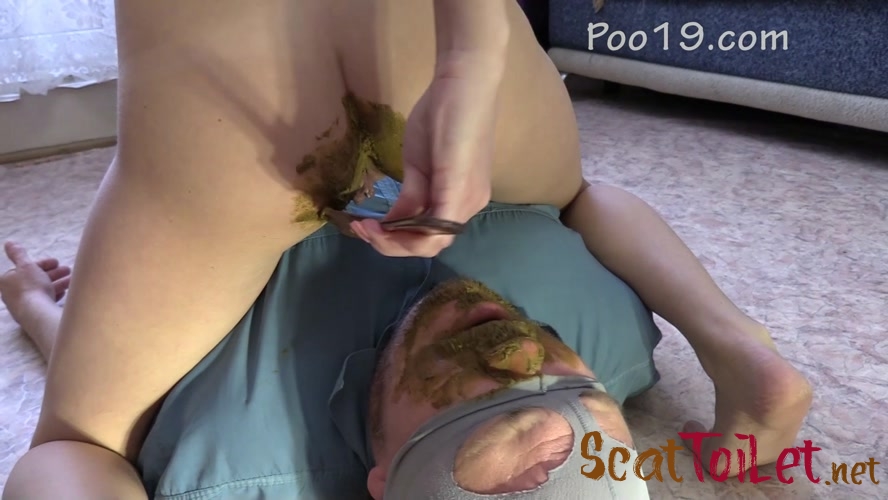 Repeated strangulation by female shit. p.1.Christina. Not so long ago I had a meeting with Mrs. Victoria and Christina, during which I had to eat their shit, which they were pressing on my face by their asses. The girls really liked such humiliation of slave, and they decided to repeat it again during today's meeting. My whole face was covered with girls shit, my nose was blocked and my mouth was filled. I had to eat shit very quickly, in order to get a breath of fresh air as soon as possible. I had to experience this with both girls. The first was Victoria. She ate nuts yesterday, and at first a loud and smelly farting came out from her anus, that I inhaled. Then hard motley poops with interspersed nuts began to come out. Due to hardness, I had to be swallowing all the pieces that she pressed into my mouth by her ass for a very long time. However, I could breathe through my nose. After Victoria was Christina, who usually poops by porridge. This porridge blocked my nostrils and filled my mouth, so I had to swallow very quickly so as not to suffocate. I think with fear about what Mistresses will invent next time. But I am pleased to serve these girls as a toilet, because for me it is a very pleasant duty.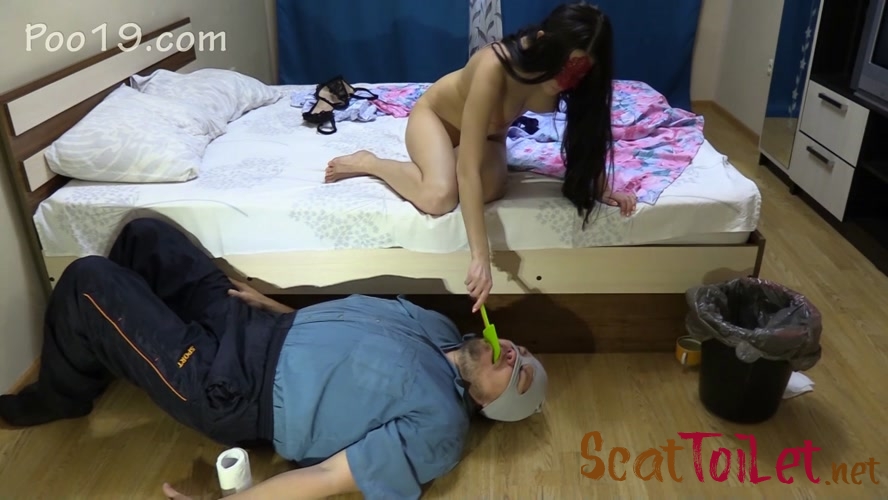 Sniff my farting and eat my shit! Quite often I have to serve Mistress in the morning when she wakes up, therefore this time, Christina left me to spend the night in her apartment. At night, I slept on the floor near her bed to serve her as a toilet when she needs it. In other words, I played the role of a night pot. When Mistress woke up, first of all she needed a massage, so I massaged her back for several minutes. I very rarely touch the body of Mistress, but this time much was allowed to me. Touching the beautiful body of the girl acted excitingly on me. During the massage, Christina suddenly wanted to fart, so I was obliged to bring my nose closer to her ass and breathe in her outgoing gases, which have a strong smell. Christina's farting told me that the girl will need a toilet in the near future. And it really turned out to be so. Christina filled my mouth with her shit, after which I was allowed to wipe her ass with a toilet paper. I washed down the swallowed shit with Christina's urine from a glass and thanked Mistress for she had fed me. Mistress went to cook breakfast for herself, and I stayed in the bedroom with the taste of female poops and urine in my mouth.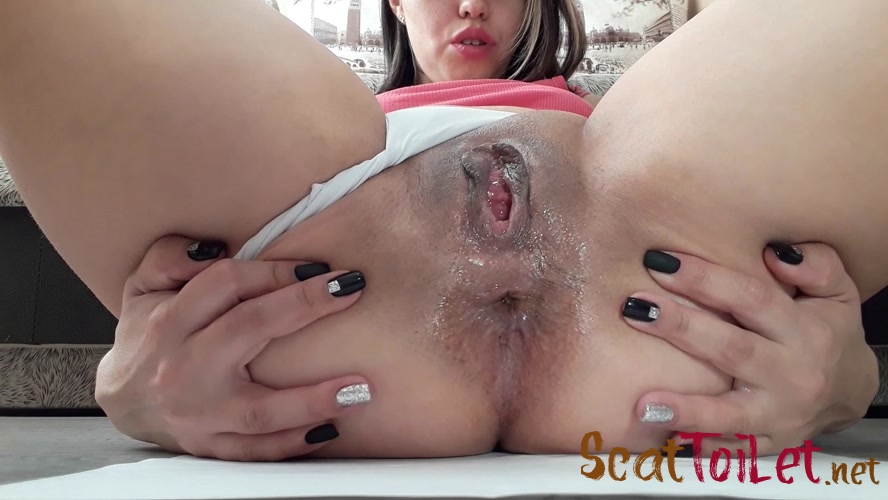 I start touching myself through my panties as I mull over whether or not I should reward you for being such a good slave lately. I let you watch as I finger my wet swollen cunt – you like watching that, don't you? You really like best is my toy going in my ass too? Don't you wish these fingers were your, inside me, tasting me – that this toy was your dick? You don't even deserve to see me cum, stupid slave! In fact, I know what you really like best is my thick smelly shit, this beautiful ass is beyond you too, loser. I've got your "reward" for you right here! Sniff it, breathe my stinking shit, loser. You're getting my mercy, really. My shit is really big, next time you disobey me I'll do more than just make you sniff it, I'll сram it down your throat and make you eat it all!